Третман полисемије и хомонимије у дијалекатским речницима
The Treatment of Polysemy and Homonymy in Dialectal Dictionaries
Authors
Бјелетић, Марта Ж.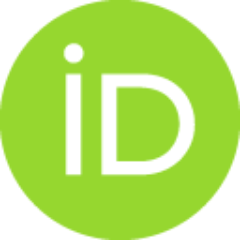 Article (Published version)

,
Институт за српски језик САНУ
Abstract
This paper deals with the problem of treatment of polysemy and homonymy using the example of the verb S-Cr. kapati, as recorded in six dialectal dictionaries from South-East Serbia. The conclusion is reached that this problem has been solved in various fashions, unsystematically and arbitrarily – mostly according to the language feeling of the authors of respective dictionaries. Since establishing two basic criteria for discriminating between polysemy and homonymy (presence or absence of common semantic elements and common origin) remains uncertain, it becomes apparent that dialectal lexicography necessitates thorough theoretical research into lexical polysemy, based predominantly on dialectal material. Etymology should also contribute to solving this problem.
У раду је приказано како је – са становишта раздвајања полисемије и хомонимије – обрађен глагол капати у шест дијалекатских речника са грађом из југоисточне Србије. Закључено је да се овом проблему приступа произвољно и неуједначено, а да су конкретна решења заснована углавном на језичком осећању аутора речника.
Keywords:
дијалекатски речник; полисемија; хомонимија; глагол капати / dialectal dictionary; polysemy; homonymy; verb S-Cr. kаpаti
Source:
Наш језик, 2019, 50, 2, 577-585
Publisher:
Београд : Институт за српски језик САНУ
Funding / projects: