Категоријајлне речи шта и што у језику Бранка Ћопића
Authors
Радић, Јованка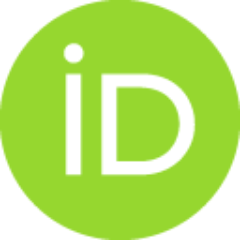 Article (Published version)

Abstract
Истраживањем смо обухватили две збирке Ћопићевих приповедака (Приче нспод змајевих крила - 1950, и Башта ипод сљезове боје - 1970), и још се једном показало да су шта и што у српском језику две различите речи: ШТА категорише ,,/не-људско/ биће" а што "не-биће". Још једном је потврђена и хипотеза да су колебања у употреби речи шта и што повезана с колебљивом разликом између принципа »биће« и категорије "не-биће".
Prior to the study of the use of the words Sta and Sto in the language of Branko Ćopić, we studied the use of the same words in the language of Meša Selimovic, Mihailo Lalic, Petar Petrovic Njegoš and Vuk Stefanovic Karadzic. The present study covers two collections of Branko Copi¢'s short stories: Price ispod zmajevih krila (Stories from beneath the Dragon's Wings, 1950) and Basta sljezove boje (The Marshmallow Color Garden, 1970). It confirms the conclusion presented in the previous studies, according to which Sta and Sto are two different words in the Serbian language: Sta denotes the category of ,,/non-human/ being," whereas Sto denotes the category of ,,non-being". It also confirms the observation that all variations in the use of the words are associated with the unsteady distinction between the principle of ,,being" and the category of the ,,non-being". Multiple modalities of ,,being'' which may equally be categorized by the term Sta are identified in the analysis. In B
...
ranko Copic's language, the word Sto categorizes two fundamentally different modalities of the ,,non-being": ,,non-being / totally" (the causative and explicative relative što) — the value generally typical of the Serbian language, and the ,,non-being /as an indefinite ,,being'/ " — a non typical value in some Serbian vernacular dialects.
Keywords:
КО - категорија "људско /биће/ / ШТО-категорија "не-биће" / категорије (/ упитне заменице) / принцип »биће«
Source:
Ћопићево стољеће : зборник радова поводом стогодишњице рођења, 2016, 385-401
Publisher:
Бања Лука : Академија наука и умјетности Републике Српске