Methoxy-substituted hydroxychalcone reduces biofilm production, adhesion, and surface motility of Acinetobacter baumannii by inhibiting ompA gene expression
Authors
Ušjak, Dušan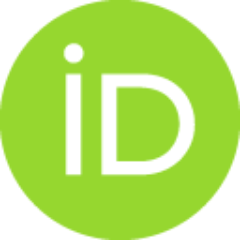 Dinić, Miroslav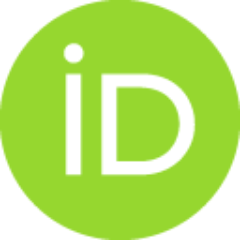 Novović, Katarina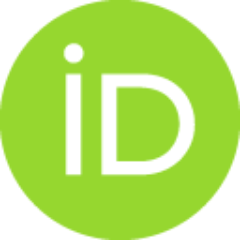 Ivković, Branka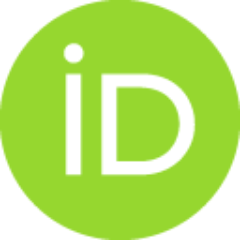 Filipović, Nenad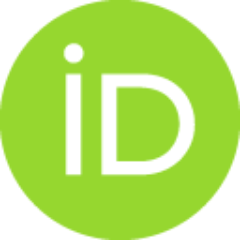 Stevanović, Magdalena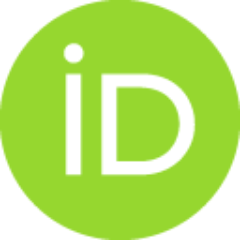 Milenković, Marina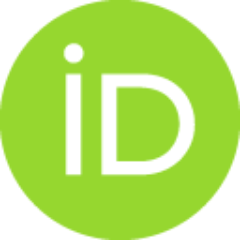 Conference object (Published version)

Abstract
Acinetobacter baumannii je globalno rasprostranjen nozokomijalni patogen koji se odlikuje izuzetnom sposobnošću ekstremno brzog sticanja rezistencije na antibiotike, kao i adaptacije na preživljavanje u suvim uslovima bolničke sredine [1]. Zbog velike zastupljenosti rezistentnih sojeva protiv kojih ne postoji delotvorna terapija, Svetska zdravstvena organizacija (WHO, 2017) i Centri za kontrolu i prevenciju bolesti (CDC, 2019), označili su A. baumannii kao patogen od kritične važnosti za otkriće novih antimikrobnih agenasa ili novih terapijskih strategija [2]. Targetiranje virulencije je oblik alternativnog terapijskog pristupa koji pruža mogućnost prevencije teže kliničke slike kod inficiranih pacijenata posredstvom inhibicije ekspresije ključnih faktora virulencije, uz istovremenu redukovanu selekciju rezistentnih mutanata [3].Rezultati i Diskusija: Od četiri različito supstituisana hidroksihalkona, sintetisanih u postupku bazno-katalizovane Claisen-Schmidt kondenzacije, selektiran j
...
e metkosi-supstituisani derivat kao najpotentniji inhibitor produkcije biofilma kod A. baumannii. Primenom Real-Time kvantitativne PCR metode sa reverznom transkriptazom ispitan je uticaj subinhibitornih koncentracija selektiranog jedinjenja (70, 35 i 10 μg/mL) na ekspresiju gena faktora virulencije povezanih sa produkcijom biofilma kod A. baumannii: ompA, bap i abaI. Pokazana je značajna dozno-zavisna nishodna ekspresija ompA gena, koji kodira OmpA protein spoljašnje membrane ćelijskog zida, koji učestvuje u brojnim virulentnim osobinama A. baumannii, kao što su adhezija, citotoksičnost, motilitet i rezistencija na imunski odgovor i antibiotike [4]. Takođe, zabeležena je značajna inhibicija ekspresije bap gena, koja je neophodna za adheziju na humane epitelne ćelije, i abaI gena, integralnog dela bakterijskog kvorum-sensing sistema, koji kodira sintazu autoinduktorskih molekula. Sposobnost antivirulentnog delovanja metoksi-supstituisanog derivata hidroksihalkona potvrđena je demonstracijom inhibicije fenotipske ekspresije faktora virulencije povezanih sa ekspresijom ompA, bap i abaI gena, kao što su adhezija za komponente ekstracelularnog matriksa (fibronektin i kolagen), površinski motilitet i produkcija autoinduktorskih molekula.Zaključak: Metoksi-supstituisani hidroksihalkon ispoljava antivirulentno dejstvo protiv A. baumannii, pre svega posredstvom nishodne regulacije ompA gena, što se reflektuje u inhibiciji produkcije biofilma, sposobnosti adhezije i površinskog motiliteta ovog patogena.
Over the last two decades, Acinetobacter baumannii has emerged as one of the most troublesome pathogens, rapidly acquiring resistance to virtually all available antibiotics. This has urged researchers to seek alternative ways to fight this pathogen. Targeting its virulence appears to be a promising strategy, as it offers considerably reduced selection of resistant mutants. In this study, we tested antibiofilm activity of four synthetic chalcone derivatives against A. baumannii. Compound that showed the greatest activity was selected for further evaluation of its antivirulence properties. We used quantitative Real-Time PCR to evaluate mRNA expression of virulence-associated genes (ompA, bap, abaI) in extensively drug-resistant (XDR) A. baumannii wound isolate and A. baumannii ATCC 19606 strain, treated with selected compound. Also, we tested biofilm production, fibronectin- and collagen-mediated adhesion, surface motility and quorum-sensing activity of treated strains. The results revea
...
led downregulation of the expression of all tested virulence genes together with the reduction of biofilm production, adhesion and motility. The most notable finding is significant reduction of ompA gene expression, whose encoded protein product is associated with numerous virulence traits of A. baumannii. Therefore, we conclude that selected methoxy-substituted hydroxychalcone exhibits antivirulence activity against A. baumannii by inhibiting the expression of the bacterial adhesins, most importantly OmpA, which is reflected in reduced biofilm formation, adhesion and surface motility.
Keywords:
Acinetobacter baumannii / chalcones / virulence factors / biofilms / multidrug resistance
Source:
FEMS Online Conference on Microbiology, 2020