Позоришна музика Зорана Ерића
Authors
Новаковић, Моника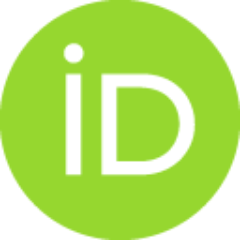 Contributors
Томашевић, Катарина
Article (Published version)

Abstract
Предмет истраживања овог рада је поступак ремедијације заступљен у стваралаштву Зорана Ерића, композитора који се више пута 'обраћао' тематским потенцијалима своје музике. У фокусу рада су Ерићева примењена музика, образложење његових ставова према позоришту и раду са позоришним ствараоцима, али и разматрање разлога због којих се композитор служи ремедијацијом у свом стваралаштву те услова које тематски материјал мора да испуни како би доживео "реинкарнацију" на концертној сцени.
The ever-present theatre in Erić's opus helps us achieve a much clearer insight into Erić's poetics. This article deals with the phenomenom of remediation present in the Erić's opus. The reasons and the results of the use of remediation from the incidental music (which is the highlight of this paper) to concert music were explored and explained. One of the conclusions is the fact that the quality of the sound material has a potential to develop outside of the theatre scene. Erić's incidental music flourished during the 1990s and the reason for its expansion are explained: socio-political and economical circumstances prompted the search for like-minded artistic individuals as well as artistic, professional and spiritual sanctuary that was theatre in Serbia during the mentioned decade. An overview of the theatre plays for which Erić wrote incidental music was given in this paper, as well as the overview of the remediated pieces – the pieces that contain thematic material that was once h
...
eard on the theatre stage and later on the concert podium. It is noted that the music material from the theatre possesses the ability to lead a double life – as a part of the incidental music and later, as a part of the autonomous music.
Keywords:
Zoran Erić / Зоран Ерић / позориште / позоришна музика / примењена музика / ремедијација / theatre / theatre music / incidental music / remediation
Source:
Зборник Матице српске за сценске уметности и музику, 2020, 63, 115-131
Publisher:
Нови Сад : Матица српска, Одељење за сценске уметности и музику
Projects: