Записи штампара свештеномонаха Макарија : Језик, писмо и правопис
The Notes of Hieromonk Macarius Language, Script and Orthography
Authors
Савић, Виктор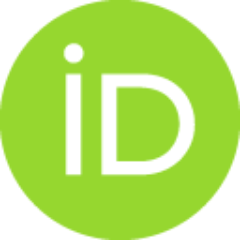 Article (Published version)

Abstract
У раду се прати седам записа свештеномонаха Макарија - предговора и поговора уз старе штампане књиге: три из цетињских инкунабула, један прерађен (у нешто каснијем рукописном четворојеванђељу) и три из влашких штампаних књига. У анализи се пружају коначни одговори на питање о ауторству ових записа. Врло је могуће да су два човјека радила на записима из Цетињског октоиха, прије свега на његову предговору. Поред Макарија, то би могао бити или Ђурађ Црнојевић, који је потписан, или неко из његове канцеларије. На основу анализе акценатских знакова за Макарија се претпоставља да долази из Херцеговине, а да поменута "Црна гора" представља мјесто његова монашког дјеловања. Потврђује се теза о истовјетности "цетињског" и "влашког" Макарија. На крају се осврћемо на два записа који поткрепљују мишљење да је овај Макарије постао и архимандрит манастира Хиландара.
The paper discusses the texts of hieromonk Macarius accompanying the printed books of the Crnojevi¢ printing office, whose print he had overseen: the foreword and afterword to the Octoechos in the First Tone (1494), afterword to the Psalter with Akolouthia (1495), and also partly the afterword to the Budanovci Tetraevangelion (1548), which preserves the altered colophon of the non-extant printed Cetinje Tetraevangelion. It additionally treats the afterwords to the Wallachian printed books: the Service Book (1508), Octoechos in the First Tone (1510) and the Tetraevangelion (1512). The analysis demonstrates that the foreword to the Cetinje Octoechos could indeed have been drafted by two men, with somewhat different ortho- graphic and linguistic practices - apart from Macarius, by Durad Crnojevic himself, whose name is signed in the book, or if not him, then hy somebody from his court office (for example, Nikola Popovic from Kosijeri). The traits most typical of Macarius can be see
...
n im the afterword to the Cetinje Psalter, which he printed personally. The analysis of diacritical marks indicates that Macarius' accentual system possessed the new rising stresses, different from those in his working environment, which leads one to the conclusion that Macarius had arrived from Herzegovina. The epithet which is appended to him as being "of Montenegro" should be interpreted in the light of the "mount" topos, so esteemed by the monks, as an eremitic, i.e. prominent monastic habitation. The Montenegro of monk Macarius on the one hand and the Zeta of Lord Durad Crnojevic and Metropolitan Vavylas on the other hand are not synonymous. Our further analysis also demonstrated that the same educated and skilful hieromonk Macarius did pursue his later printing activity in Wallachia. In conclusion, we append two direct pieces of evidence from Chilandar monastery itself that he deceased im this sanctuary, as its archiinandrite and a member of the brethren. The evidence includes Serbian Church Slavonic colophons on two Russian Church Slavonic manuscript psalters which mention this particular Macarius. Thus we can track down his entire known career argumentedly.
Keywords:
српскословенски језик / Serbo-Slovenian language / српски народни језик / бугарскосло- венски језик / акценатски систем / новоштокавски говор / свештеномонах Макарије / Црнојевића штампарија / Црна гора / Влашка / манастир Хиландар / Serbian vernacular language / BulgarianSlovenian language / accent system / new shtokavian speeach / Hieromonk Macarius / Crnojevic printing office / Montenegro / Wallachia / Hilandar monastery
Source:
Српско језичко насљеђе на простору данашње Црне Горе и српски језик данас : зборник радова, 2012, 159-177
Publisher:
Никшић : Матица српска - Друштво чланова у Црној Гори Одјељење за српски језик и књижевност
Нови Сад : Матица Српска
Funding / projects: