Musicology and Metal Music Studies: Thoughts on Themes, Methodologies, and Research Results
Аутори
Radovanović, Bojana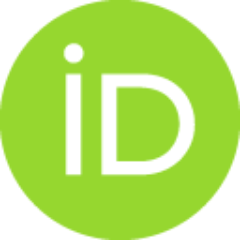 Остала ауторства
Golubović, Marija
Novaković, Monika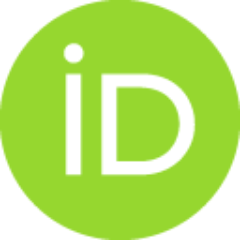 Marinković, Miloš
Конференцијски прилог (Објављена верзија)

Апстракт
It can be said that the academic scrutinization of metal music began with two substantial studies: Heavy Metal. The Music and its Culture (1991) by sociologist Deena Weinstein and Running with the Devil. Power, Gender, and Madness in Heavy Metal Music (1993) by musicologist Robert Walser. During the following couple of decades, academic and metal communities witnessed some sporadic – but essential – contributions to the field (Purcell's Death Metal Music: The Passion and Politics of a Subculture (2003), Kahn-Harris's Extreme Metal: Music and Culture on the Edge (2007), to name a few). A series of several events that occurred near the end of the first decade of the 21st century, and especially during the 2010s, are crucial in the institutionalization of metal music studies. The foundation of the International Society for Metal Music Studies (ISMMS) in 2013 is probably the most important, mainly because it announced the emergence of the new scientific paradigm. Having in mind that t
...
he first global conference on metal was held in Salzburg in 2008, starting from 2013, the ISMMS began organizing regular international and inter/multi-disciplinary conferences biannually. Finally, the foundation of ISMMS' specialized scientific journal, Metal Music Studies (Intellect Press, 2015), signified the beginning of so-called autonomy that metal scholars strived for. This autonomy was particularly important concerning popular music studies, as Will Straw noticed in his keynote speech at ISMMS conference in Nantes (2019). Metal scholars, coming from various disciplines (sociology, musicology, aesthetics, cultural studies, history, psychology, etc.), created their "intellectual hub" and started building a unique resource for the field. With musicology playing a vital role in the field, this presentation aims to examine the musicological input to metal music studies, with special attention given to studies published after the foundation of the ISMMS and its journal. Reoccurring topics, contemporary methodologies, and the results will be encompassed by this analysis.
Кључне речи:
Musicology / Metal Music Studies / ISMMS / Metal Music Studies Journal
Извор:
Shaping the Present by the Future: Ethno/Musicology and Contemporaneity. Book of Abstracts, 2020, 74-75
Издавач:
Belgrade : Institute of Musicology SASA
Финансирање / пројекти:
Напомена:
International conference Young musicology Belgrade 2020, Belgrade, 24-26 September 2020, organised by Institute of Musicology SASA / Међународни научни скуп Музикологија младих, Београд 2020. , Београд, 24-26. септембар, 2020.