Curie-Weiss Law Fractal Corrections and Clausius-Mossotti Equation
Аутори
Mitić, Vojislav V.
Kocić, Ljubiša
Paunović, Vesna
Остала ауторства
Mitić, Vojislav V.
Mančić, Lidija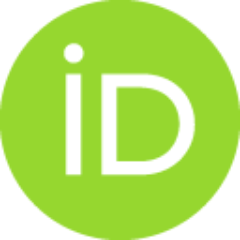 Obradović, Nina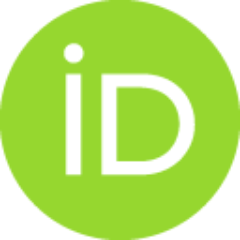 Конференцијски прилог (Објављена верзија)

Апстракт
The Clausius–Mossotti relation emerged as a combination of the analysis of indices of refraction (by Rudolf Clausius) and the relationship between the dielectric constants of two different media (Ottaviano-Fabrizio Mossotti). Since it connects dipole's polarizability with the electric permittivity of a material made of those dipoles, it is one of the fundamental relationship that can be derived from Maxwell's conductivity equation. Also, it is tightly connected both the Curie and Curie–Weiss laws which are correlation relations. Using fractal approach in Curie–Weiss equation and fractal correction applied recently by the authors, the Clausius–Mossotti relation is also subjected to modification with respect to ferroelectric materials fractal nature. The correction is operationally performed by introducing fractal correction factor a0 > 1, as a multiplier to the usual dielectric constant er to gain the bigger value a0er. This shows that the Clausius–Mossotti relation is also "permeated"
...
by fractal nature being inherited from the material's morphology. Our experiments were carried out on BaTiO3-ceramics as characteristic representative of perovskites but the conclusions can be applied on any other ceramics materials as well as on thin film layers and coating in general. By shapes control and contact surfaces numbers on the entire BaTiO3-ceramic sample level, the control over structural properties of these ceramics can be done, with the aim of correlation between material electronic properties and corresponding microstructure. The fractal correction has wide consequences on many phenomena like PTC, ferroelectrics, ferromagnetics, piezo- and optoelectronic properties as well as electrochemical thermodynamic and fluid dynamics parameters.
Кључне речи:
Curie–Weiss law / Clausius-Mossotti Equation / fractal correction
Извор:
Advanced Ceramics and Application : new frontiers in multifunctional material science and processing : program and the book of abstracts : V Serbian Ceramic Society Conference, Sep 21-23 September 2016, Belgrade, 2016, 35-35
Издавач:
Belgrade : Serbian Ceramic Society
[ Google Scholar ]
Колекције