Институције културе и културне манифестације у Новом Пазару у другој половини XX и почетком XXI века
Cultural institutions and cultural events in Novi Pazar in the second half of XX and at the beginning of XXI century
Authors
Аксић, Нина В.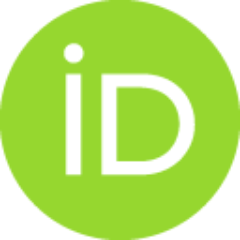 Article (Published version)

Abstract
У раду се говори о значајним институцијама културе и културним манифестацијама у Новом Пазару, у другој половини XX и на почетку XXI века. На самом почетку рада, представљене су институције културе и њихове манифестације, а затим је приказан и њихов значај у формирању културне слике и културне политике Новог Пазара, тј. локалне културне политике. Циљ овог рада је да представи и упореди две културне политике на истом локалном нивоу, али у различитим периодима, и да их уопштено постави у оквире државних културних политика у датим периодима.
After the liberation in 1945, many cultural institutions started working in the city of Novi Pazar. With the development of these cultural institutions, art programs as well as mass events mainly related to national holidays and historical jubilees also began to develop. During the years of socialism, with the main slogan of brotherhood and unity, citizens of this city got the opportunity to be culturally and spiritually elevated. This "cultural renaissance" of Novi Pazar lasted until the dissolution of SFR Yugoslavia in 1991, followed by discontinuities of cultural activities. Since 2000, the old cultural values have gradually begun to roll again, but with new ideas and aspirations towards modern amenities. Cultural institutions are mostly the same, except that their concept of work has been significantly changing and improving. Together with the abolition of certain national holidays, mass events have disappeared, but new ones have been created instead. Nowadays, in addition to comm
...
on manifestation of character, events that promote the culture of the Bosniak national minority are insisted upon, as well as events on the occasion of major religious holidays (both Orthodox and Muslims), which today form a very important part of cultural life in Novi Pazar.
Keywords:
културна политика / традиција / институције културе / културне манифестације / Нови Пазар / cultural policy / tradition / cultural institutions / cultural events / Novi Pazar
Source:
Етнолошко-антрополошке свеске : часопис Етнолошко- антрополошког друштва Србије / Papers in Ethnology and Anthropology : Journal of the Serbian Ethnological and Anthropological Society, 2016, 27 (н.с.) 16, 33-48
Publisher:
Београд : Етнолошко-антрополошко друштво Србије
Projects:
Related items
Showing items related by title, author, creator and subject.
Николић, Марина

(Београд : Институт за српски језик САНУ,

2010

)

Aksić, Nina V.

(Универзитет у Београду, Филолошки факултет,

2018

)

Радојичић, Драгана; Павићевић, Александра

(Београд : Етнографски институт САНУ / Belgrade : Institute of Ethnography SASA,

2013

)