Propiedades estructurales, ópticas y eléctricas de películas de SnO2y SnO2:F depositadas por rocío pirolítico ultrasónico
Structural, optical and electrical properties of SnO2 and SnO2:F films deposited by ultrasonic spray pyrolysis
Аутори
Flores-Carrasco, Gregorio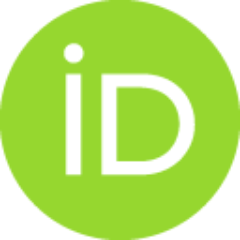 Alcántara-Iniesta, Salvador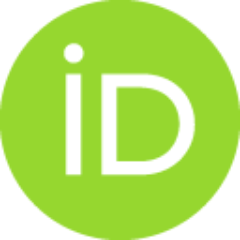 Sierra-Fernández, A.
Gómez-Villalba, Luz Stella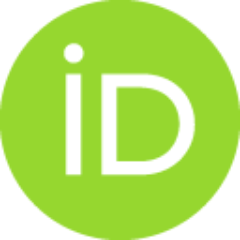 Rabanal, Maria Eugenia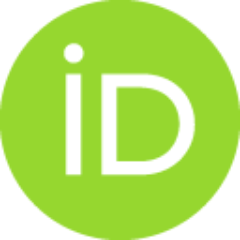 Milošević, Olivera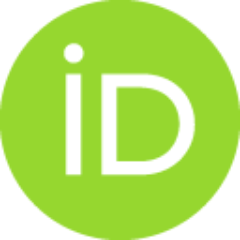 Чланак у часопису

Апстракт
In this research, we report the preparation and characterization of SnO2thin films preparation by the Ultrasonic Spray Pyrolysis technique using different fluorine content dissolved in ethanol as precursor solution, for its possible application as TCO's. The structural, optical and electric properties of synthesized SnO2:F films have been characterized by X-ray Diffraction (XRD), Profilometer, UV - Vis-NIR spectroscopy and electrical measurements by Hall Effect. Also structural changes were studied by X-ray diffraction. The main results show that the electrical resistivity of the films decreased with the fluorine content. The best electro-optical properties (electrical resistivity of 4.14x10-4O-cm and average transmittance of 80 [%]) were achieved in a fluorine content in relative with tin of about 0.52. Furthermore, a systematic change was observed in the intensity of the lines of the diffraction maxima of X-rays in function of fluorine content. ©Sociedad Mexicana de Ciencia y Tecnolo
...
gía de Superficies y Materiales.
En esta investigación, reportamos la preparación y caracterización de películas delgadas de SnO2 preparadas por la técnica de Rocío Pirolítico Ultrasónico con diferente contenido de flúor disuelto en etanol como solución precursora, para su posible aplicación como TCO´s. Las propiedades estructurales, ópticas y eléctricas de películas SnO2:F sintetizadas se caracterizaron mediante Difracción de Rayos-X (DRX), Perfilometria, Espectroscopia UV-Vis-NIR y mediciones eléctricas por Efecto Hall. Asimismo los cambios estructurales se estudiaron mediante Difracción de Rayos-X. Los principales resultados muestran que la resistividad eléctrica de las películas disminuyó con el contenido de flúor. Las mejores propiedades electro-ópticas (resistividad eléctrica de 4.14x10-4 Ω-cm y transmitancia media de 80 %) se alcanzaron en un contenido de flúor con relación de estaño de aproximadamente 0.52. Además, se observó un cambio sistemático en la intensidad de las líneas de los máximos de difracción de
...
rayos-X en función del contenido de flúor.
Кључне речи:
SnO2 / ultrasonic spray pyrolysis / SnO2:F / thin films
Извор:
Superficies y Vacio, 2014, 126-132
Издавач:
Sociedad Mexicana de Ciencia y Tecnología de Superficies y Materiales
ISSN: 1665-3521
[ Google Scholar ]
Колекције