Optimal resolution of a Flash ADC for the high precision electrical energy stochastic digital measurement method
Аутори
Urekar, Marjan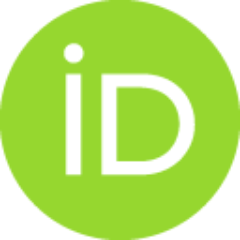 Vujičić, Vladimir
Конференцијски прилог (Објављена верзија)

Апстракт
The paper describes the High Precision Stochastic Digital Measurement Method that takes the advantage of fast electronic components in order to simplify and cut the costs of hardware used for electric energy measurements, whereas reducing the number of error sources in instruments. It is shown that the key element in this system is the fast Flash ADC. For every new bit of Flash ADC resolution, its hardware is consequently doubled in complexity, as the standard price for that additional new bit of resolution. A definition and a solution for the fundamental problem of optimal (maximum) increase of Stochastic Flash ADC precision and equivalent technology speed at the standard price of hardware doubling are given. Resolution increase from two to three bits is found to be optimal, giving the precision increase of three times and the speed increase of nine times, compared to the two-bit version. All other cases give precision increase of around two times and 5-6 times increase of the equival
...
ent technology speed.
Кључне речи:
ADC resolution / analogue-digital conversion / digital measurement / electric energy / electric energy measurements / electric power / energy measurement / flash ADC / flash ADC resolution / frequency measurement / hardware / high precision electrical energy stochastic digital measurement method / Instruments / measurement method / measurement uncertainty / power measurement / standards / stochastic Flash ADC precision / stochastic processes
Извор:
IEEE EUROCON 2017 -17th International Conference on Smart Technologies, 2017, 832-837
Related items
Showing items related by title, author, creator and subject.
Urekar, Marjan; Pejić, Dragan; Vujičić, Vladimir; Avramov Zamurović, Svetlana

(Elsevier,

2017

)

The paper describes the problem and a solution for the elimination of the systematic error in a stochastic flash ADC caused by the offset present in fast voltage comparators, when measuring voltage RMS and active power and ...

Pejić, Dragan; Naumović Vuković, Dragana; Vujičić, Bojan; Radonjić, Aleksandar; Sovilj, Platon; Vujičić, Vladimir

(Elsevier,

2018

)

In this paper we present the model of digital stochastic DFT processor. Compared to the classical DFT/FFT processors, the proposed model has two advantages: first, it is much simpler and cheaper to implement, and second, ...

Jugović, Dragana; Milović, Miloš; Popović, Maja; Kusigerski, Vladan; Škapin, Srečo; Rakočević, Zlatko; Mitrić, Miodrag

(

Journal of Alloys and Compounds

,

2019

)

The main goal of this research has been to investigate for the first time the effects of fluorination on the crystal structure, magnetic, and electrochemical properties of the P2-type NaxCoO2 powder. Sodium cobalt oxide ...