Pseudobrookite thick films for potential application as low-temperature sensitive material in NO gas sensors
Само за регистроване кориснике

Аутори
Mišković, Goran
Nikolić, Maria Vesna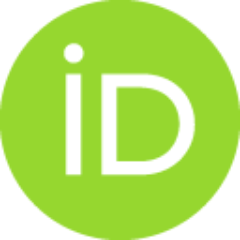 Luković, Miloljub D.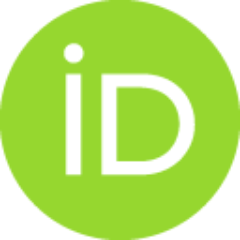 Vasiljević, Zorka Ž.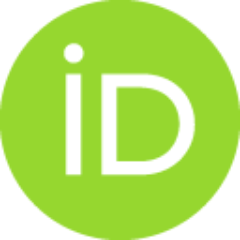 Nicolics, Johann
Aleksić, Obrad S.
Конференцијски прилог (Објављена верзија)

Апстракт
Pseudobrookite thick films were obtained by screen printing paste composed of a 1:1.5 molar ratio mixture of starting nanopowders of hematite and anatase, glass frit and organic binder. The films were deposited on alumina substrates with interdigitated electrode geometry. Sintering at 850 °C resulted in the formation of pseudobrookite. X-Ray Diffraction (XRD) analysis showed pseudobrookite with a mixed orthorhombic and monoclinic structure and a small amount of excess rutile. Gas sensing measurements with low NO gas concentrations in air were performed using an in-house gas sensor testing setup in the temperature range 100-300 °C. On the example of one particular gas concentration, results showed that pseudobrookite exhibited a distinct response to NO already at 150 °C that further improved with increased sample temperature.
Кључне речи:
air / alumina / alumina substrates / anatase / excess rutile / gas concentrations / gas sensing measurements / gas sensors / glass frit / hematite / in-house gas sensor testing setup / interdigitated electrode geometry / low-temperature sensitive material / metals / mixed orthorhombic-monoclinic structure / molar ratio mixture / nanoparticles / nitrogen compounds / nitrogen oxide gas sensors / organic binder / pseudobrookite thick films / resistance / screen printing paste / sintering / starting nanopowders / temperature / temperature measurement / Temperature sensors / thick films / X-ray diffraction / XRD analysis
Извор:
2017 40th International Spring Seminar on Electronics Technology (ISSE), 2017, 1-6
Related items
Showing items related by title, author, creator and subject.
Lojpur, Vesna; Nikolić, Marko G.; Medić, Mina; Mančić, Lidija; Milošević, Olivera; Dramićanin, Miroslav

(

2nd International Conference on Optical, Electronic and Electrical Materials, 5-7 August 2012, Shanghai, China

,

2012

)

In recent years trivalent rare earth doped materials have received significant attention for optical temperature sensors. In these materials ratio of fluorescence emissions from different energy levels exhibit strong ...

Savić, Slavica M.

(Čačak : University of Kragujevac, Faculty of Technical Sciences,

2006

)

NTC termistori na bazi Mn, Ni, Co i Fe oksida za potrebe debeloslojnih senzora pripadaju oblasti istraživačkog i primenjenog rada sa ciljem realizacije senzora prilagođenih po obliku, prenosu toplote i brzini odziva fizičkim ...

Radulović, Katarina; Jokić, Ivana; Frantlović, Miloš; Đurić, Zoran G.

(IEEE,

2014

)

In different kinds of surface-based chemical and biological micro/nanosensors, interpretation of the experimentally obtained data is performed based on approximate solutions for the sensor response, valid for the case of ...