What does the Humming Avatar Remember? Composer's Voice and Memory in Ana Gnjatović's Phonations
Аутори
Radovanović, Bojana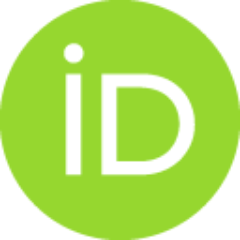 Чланак у часопису (Објављена верзија)

Апстракт
Written as a twofold dissertation on Ph.D. studies of composition at the Faculty of Music in Belgrade, which consists of the piece and the autopoetic text, Ana Gnjatović's Phonations for voice and electronics (2016), raises, among others, questions of performance of music for voice and electronics, as well as issues of the composer's/performers voice, and the topic of (musical) memory. Focusing on these problem points, this paper deals with Ana Gnjatovićs 'vocal identity', represented and performed in the layering sounds of voice and electronics, with Edward T. Cone's notion of 'composers voice' in mind.
Кључне речи:
Phonations / Ana Gnjatović / composer's voice / electrovocal music / performance
Извор:
New Sound International Journal of Music, 2018, I, 51, 133-143
Издавач:
Belgrade : Department of Musicology, Faculty of Music
Напомена:
This paper originated from one written under the mentorship of Prof. Dr. Vesna Mikić, as the final paper for the Electroacoustic Music Course (2016/2017) on Ph. D studies of musicology at the Faculty of Music in Belgrade.